Christina J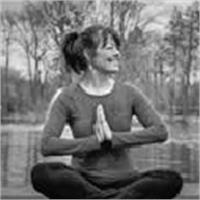 Christina fell in love with dance, gymnastics, and yoga as an adolescent, and began teaching dance fitness and sculpting classes 35 years ago. She holds certifications in Pilates, Balletone, and yoga and has been teaching yoga, Pilates and Barre classes over the past 20 years. A holistic and integrative nurse practitioner, Christina emphasizes using the breath to energize movement and strives to offer classes that safely align, strengthen and stretch the whole body... the body you've brought to class with you that day!
Christina J instructs the following:
A classical approach to Barre training emphasizing upper body training sculpting with light weights, with thigh, seat & core sculpting. Barre emphasizes barefoot training(no shoes), but toe sox are highly recommended for support and grip in Barre classes.

Barre is a full body workout designed to give you a defined core, toned legs and buttocks, sculpted arms incorporating a fresh approach to Barre training in every class. This yoga, pilates and ballet inspired class focuses on isolated exercises, alignment, flexibility and posture. Each section of strengthening exercises is followed by a deep stretch to create a long, lean look and increased range of motion. Motivating music and an elite, expert instructor staff will guide you through a total body workout that focuses on strengthening and lengthening every muscle group.