Terri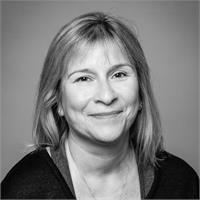 Terri McConnell came to Pilates as a happy accident. She was brought to a Pilates class by her daughter, who needed to fulfill a high school requirement. Terri had always enjoyed fitness classes and working out independently, but found a true community of fitness at Main Line Pilates. She started taking classes
in 2010 and fell in love with both the process - the method - and the results - strength and flexibility.
Terri received her certification from the highly regarded Body Precision Pilates Teaching Certification Program in Rosemont, PA and is eager to share her love for Pilates with you!
Terri instructs the following:
Considered the most challenging of the work, Pilates mat classes are:

a series of exercises performed on a mat, which strengthen the core muscles of the body, giving you strength and flexibility at the same time.

The Mat exercises are layered in as the body strengthen, changes and progresses in the Pilates work. When thinking of the "CORE" you want to think.....CORE of an apple.... The exercises will tone from shoulders and upper body down though your stomach, hips, buttocks and legs. These exercises will improve your posture and give you long lean muscles. Your posture and flexibility will improve as your sense of control and awareness over your body improves.

Some classes may use Pilates accessories and props, such as hand and ankle weights, bars and Magic Circles. Pilates Mats and accessories are provided.