Jana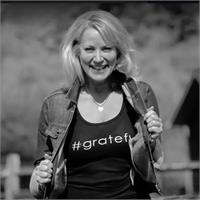 Jana Kent-Dewald (RYT200) helps students connect with their hearts. Her gentle guidance and intuitive assists allow students of all levels to step out of their comfort zones and find their own authentic path in the practice. Jana's classes offer strong, vigorous sequencing grounded in the breath and intention, and always leave room for playfulness and fun.
Drawing from her 37+ years as a Fitness/Dance Instructor, Jana believes that when brought into greater alignment, the mind connects with the body more fluidly and with less effort.
Known for her positive energy, compassionate guidance, and sense of humor, Jana creates a light-hearted environment for her students to uncover the deeper benefits of yoga.
Jana is currently not instructing any classes.