Kerry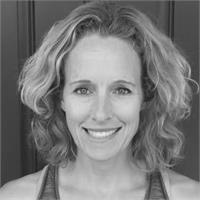 Kerry Lundmark was a four time award-winning scholar athlete from Penn State University, as a gymnast. She graduated with distinction majoring in Nutrition with a minor in Exercise and Sports Science. Kerry received her Masters in Education from Fairleigh Dickinson University, and taught Middle and Elementary school students for four years before starting a family. Kerry has a passion for wellness, and loves teaching! She comes to us as a certified, experienced instructor in Pilates, Yoga, Balanced Athlete, and Barre Intensity. Kerry and her husband, Steve reside in Downingtown with their four children.
Kerry instructs the following:
Build strength, balance and agility from the ground up in this barefoot total body conditioning class.


• Warm up with range of motion exercises to increase mobility and kinesthetic awareness.
• Rev up your metabolism and chisel your muscles with low-impact cardio and weight-bearing strength intervals.
• Define your core and glutes with mat work that matters.
• Finish with stretching exercises to increase flexibility
Bring a mat and step out of your comfort zone (and your shoes!) to reap the rewards of Barefoot training.

Why "Barefoot"?

Did you know that your feet have a lot of nerve endings and visceral sensors that feed info directly into your spinal cord. Your muscles and spinal cord have some intelligence of their own! They sometimes circumvent the brain and just adjust your movement based on the info that your feet and ankles send regarding changes in the surface that you are walking on and more.