Kendra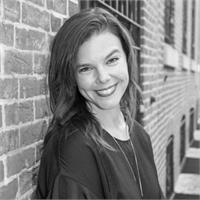 YOGA INSTRUCTOR
Kendra began practicing yoga in 2015, immediately falling in love with the flows that brought together mind and body. She enjoys a mix of vinyasa and Power, and looks forward to bringing that same style to the classes she teaches. She completed the Svadhyaya 200 hour Yoga Teacher Training in 2017 with Kate Goodyear and Allison Sobel. Her teaching style is designed to share her love for yoga, and help others feel the way her teachers have- empowered, strong and confident, both on and off the mat. Kendra resides in Gilbertsville with her husband, daughter and dog. She enjoys spending time with friends and family, cooking, reading and working on the board of the Garrett the Grand charity.
Kendra instructs the following:
Vinyasa Flow Yoga moves dynamically from asana to asana (pose to pose) with constant attention to breath. Focus is on balance, power, fluidity, flexibility and alignment. Vinyasa frees the body of impurities like stiffness and muscle tension, leaving practitioners feeling clear, clean and energized. Our Power Flow practice is challenging and appropriate for those with prior experience. Heated room.

.