Kendra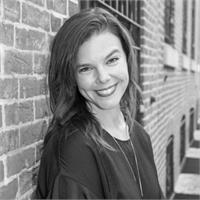 YOGA INSTRUCTOR
Kendra began practicing yoga in 2015, immediately falling in love with the flows that brought together mind and body. She enjoys a mix of vinyasa and Power, and looks forward to bringing that same style to the classes she teaches. She completed the Svadhyaya 200 hour Yoga Teacher Training in 2017 with Kate Goodyear and Allison Sobel. Her teaching style is designed to share her love for yoga, and help others feel the way her teachers have- empowered, strong and confident, both on and off the mat. Kendra resides in Gilbertsville with her husband, daughter and dog. She enjoys spending time with friends and family, cooking, reading and working on the board of the Garrett the Grand charity.
Kendra instructs the following:
In this intermediate class you learn all the important fundamental poses while also teaching some of the more challenging and difficult poses, including all the baby steps required. This Yoga class will be joyful and therapeutic, but not easy! Some experience is required.


Respect and kindness towards yourself and your body is the first law of Yoga, and Yoga is the ANTIDOTE to 'no pain, no gain'. In this class you will find the space where you are challenged but not forcing. You will give receive a strong practice of patience, attention and concentration for the body and the mind. Practicing at the edge of your comfort zone will create self-awareness and spaciousness, to help you become more present. Yoga cultivates a deep interest in how your body is functioning right now.