Traci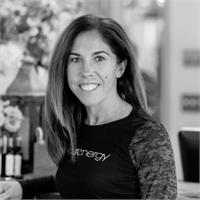 Schwinn & Spin Power certified, Traci has been teaching spin for over 4 years. After taking spin classes for 10 years, Traci decided to get certified and share her love of spin with others. She believes great music can motivate you through even the toughest ride. Traci puts a lot of time into making each ride different and enjoys motivating the class until the very last song.
Traci instructs the following:
Let the music move you!

Enjoy high-intensity cardio as well as resistance training while pedaling. Plus, the adrenaline-inducing playlists!


It's been scientifically proven that listening to music while working out "distracts people from pain and fatigue, elevates mood, increases endurance, reduces perceived effort and may even promote metabolic efficiency.

Rhythm Ride is orchestrated to the beat of the music. You should plan on coming prepared to sweat, smile, dance, laugh, and most importantly exceed your own personal goals.
45 minute class. 30 minutes of spin and 15 minutes of core.