Veronica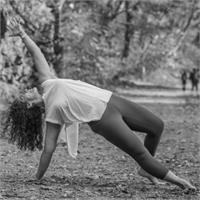 YOGA INSTRUCTOR
Veronica's practice has evolved through out the years. Thirteen years ago, her curiosity for yoga allowed her the opportunity to explore with movement and breath. Her passion and love for the practice encouraged her to get trained to be a teacher and share this love with everyone.
Today her practice is more spiritual and has helped her find a better balance in her life.
As a mother of three, wearing many different hats in one given day, yoga and mediation allow her to stay grounded and present.
She loves to try all different types of yoga styles, exercise, spend time with her family and make her delicious V-Empanadas.
Veronica instructs the following:
This non heated class uses slow, easy movement, with an emphasis on connecting the body, mind and spirit. The focus of this class is gentle stretching and stress relief. This class is appropriate for students of all levels and ages, including beginners, seniors, and those with injuries.