Brooke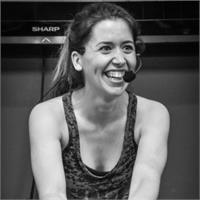 SPIN, BARRE & AERIAL YOGA INSTRUCTOR
Brooke has always been passionate about nutrition, health and fitness. While getting my B.S. in Nutrition and Dietetics, She religiously took barre, spin and yoga classes. This inspired her to become an instructor to motivate and inspire others to reach their fitness goals along their journey. Brooke choreographs and teaches up-beat classes that are creative and challenging, yet fun. Her objective is to leave each participant with a sense of personal accomplishment when they walk out that door.
During her free time, she enjoys running outside. Brooke has run half marathons and next on her bucket list is to complete a full marathon.
Brooke is currently not instructing any classes.