Desiree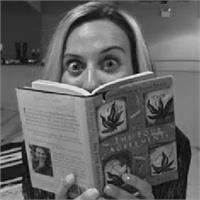 YOGA & MEDITATION INSTRUCTOR
BOOK CLUB LEADER
Desiree Cipolloni is a graduate from Thomas Jefferson University with a Bachelors' Degree in Cytotechnology (1996), which has afforded her the opportunity to nurture & strengthen her skills to work independently, as well as in small groups as she was employed in both the private laboratory and hospital settings. She has recently taken courses in Communications and Theology at Immaculata University and is currently considering a Masters Degree in Education with a concentration on Social & Emotional development through Neumann University.
Being a full-time Mother of two has truly inspired her to stay curious, creative and determined to keep growing on all levels. She considers herself an "Eternal Student" to the core and continues to challenge herself by taking classes in yoga, meditation, cooking, piano… even swimming and all at the age of 40! To her, there is no greater reward than learning something new and passing it on to others. "Pure Inspiration Book Club" was born through her passion for learning more on all topics that truly matter. By exploring the works of the current spiritual teachers & authors of our time, she has created an opportunity for community building and bonding in what she calls her "Mat-Chat's". There is nothing that excites her more than experiencing major "A-ha" moments together as a group & watching the Book Circle discussions grow on many levels…one conversation at a time. Desiree is motivated to organize more book club gatherings and classes to come & to also create spiritually themed workshops and retreats in the future.
Desiree is currently not instructing any classes.