Carol-E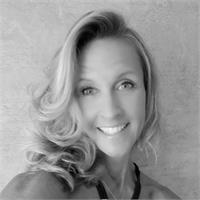 SPINNING, YOGA, HIIT INSTRUCTOR
Carol Reitter Elia, E-RYT200, RYT500, is also an ACE Certified Personal
Trainer & Group Fitness Instructor,
She started practicing Power and Astanga Yoga in the mid 90's with
teachers Baron Baptiste and Dee Silvers. Carol has been teaching
throughout the Main Line area for over 25 years including Power Yoga
Works, Main Line Heath & Fitness, Verge, Yogalife Institute, Philly Sports
Club and Ellis Athletic Center.
Carol devotes gratitude to her many previous teachers including Bryan
Kest, Beryl Bender Birch, Anna Forest, Shiva Rhea, David Swenson, Sri
Pattabi Jois, and Sean Corne to name just a few.
Carol founded "Yoga4Kids", a company that brings yoga poses, meditation,
breathing techniques, movement and relaxation to kids and teens of all
ages.
More recently Carol's latest endeavor is LIFE LONG YOGA a chair based
yoga practice for those who are unable to practice on the mat.
She loves long distance cycling and the beach. She is certified in TRX,
Aerosling, Zumba, Concept II Rowing, Real Ryder Cycling, and MyRide
Video simulation cycling
Carol-E instructs the following:
You will be riding on the new Blade ION™ bikes! This class is designed to track real power—a rider's true effort.

PLEASE ARRIVE 10 minutes prior to class time for proper bike set up. Heart rate straps are recommended to monitor cardio intensity.

The SPINPower technology is unique because it tells riders how hard they are working, allows them to measure progress, and tells them what fitness variables they need to change.

SPINPower program features:
A Personal Spinning Threshold Test (PST) informs the creation of customized SPINPower training zones.
Post-ride data analysis allows a rider to monitor and evaluate progress, and compare those results over time.
The Spinner Blade ION provides an accurate measurement of how many calories a rider is burning.




Vinyasa means "breath-synchronized movement," and Vinyasa yoga is a series of poses that will move you through the power of inhaling and exhaling. Vinyasa movements are smoothly flowing and almost dance-like. Good for those starting their journey into yoga, more experienced Yogis that want to fine tune their practice, or those looking for balance, alignment, functional strength and a deep stretch. This class will be customized toward the students in attendance. Come to your mat for strength and peace. Heated, 80-85 degrees




The fusion of Yin yoga with Vinyasa flow creates an integrated, balanced 60-minute yoga practice. The Vinyasa portion is flowing movement requiring strength and balance. The heat and internal awareness generated burns off excess energy allowing for a quieting of the body and mind in order to drop more fully into the Yin portion. These longer held poses are designed to release connective tissues and create space and integrity in the joints; allowing energy to flow through the body.




Every week a different 30 minute Spin theme ride, each week's theme will be announced on Facebook and online, always fun, innovative, inspiring theme ride!




We believe you can fly!

Aerial Yoga uses a soft fabric hammock to allow the student to get deeper into traditional yoga poses or assist with poses, such as inversions, that otherwise may take years to accomplish. The body is fully or partially supported to assist or gain strength in stabilizing muscles that normally would not be challenged as much. The core is deeply challenged allow the body to move in space. Deep tissue massage is one of the many benefits of the hanging poses in areas of the body that hold onto tension, such as hips & shoulders. Benefits of inversions in a pose like sacrum wrap, include traction & decompression of the spine & increased circulation to the brain.

Please arrive 10 minutes early to get measured properly. We prefer that you do not enter the room after the class begins.