Dawn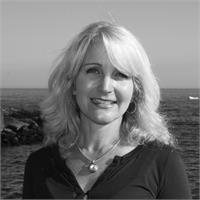 Yoga Instructor
Dawn Altman, M.S., N.C.C., RYT-500, CYT.
Dawn completed her 200 hour teacher training program at Verge Body Mind in March 2012 and began teaching June 2012. In May, 2014 she completed level one of the Comprehensive Yoga Therapy training at The Yogalife Institute in Devon. Yogalife Institute is nationally recognized and certified by the International Association of Yoga Therapists. Dawn has completed training in yin yoga, restorative yoga, yoga for breast cancer recovery, and the trauma sensitive yoga training through Transformation Yoga Project. She is a Level II Reiki practitioner. In addition to her yoga teacher trainings, Dawn is a psychotherapist with a private practice in Bryn Mawr. In her therapy practice, Dawn specializes in helping clients to understand and resolve their issues at a deeper level, allowing for lasting transformation in their lives.
Dawn instructs the following:
Vinyasa means "breath-synchronized movement," and Vinyasa yoga is a series of poses that will move you through the power of inhaling and exhaling. Vinyasa movements are smoothly flowing and almost dance-like. Good for those starting their journey into yoga, more experienced Yogis that want to fine tune their practice, or those looking for balance, alignment, functional strength and a deep stretch. This class will be customized toward the students in attendance. Come to your mat for strength and peace. Heated, 80-85 degrees




"The quieter you become the more you can hear." -Ram Dass

Yin yoga is a deliciously deep, meditative and reflective practice in which floor-based postures are held for an extended period of time.

Unlike a dynamic yang practice that works the muscles through repetition, Yin works the deeper layers of the body such as the fascia, connective tissues, joints and bones. Yin is a deeply healing and nourishing practice with profound physical, emotional and energetic effects. During challenging times in our lives, our emotions can deplete our bodies of energy. The nourishing practice of Yin yoga helps to restore that energy for overall wellbeing.

Enjoy nurturing hands-on assists that move you towards a peaceful replenishment of body and spirit. Yin yoga is a wonderful compliment to any level of practice.