Ann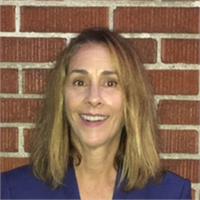 MA, Astropsychology
Professional Astrologer
Ann has long been fascinated by the concept that astrology, like many other methods used for self-understanding, has a unique power to inform and guide personal evolution.
Discovering the cosmic forces at play at the moment of one's birth, in other words, the way the planets in one's natal blueprint interact with one another, can give major insight into gifts and talents each soul brought with it and what each has chosen to learn in this life.
Ann practices a less predictive approach to reading charts and wishes to leave the client armed with tools and knowledge that afford an accepting optimistic perspective and an appreciation for the true gift in any challenges.
By exploring the archetypal connections and psychological process of their individual planetary dynamics, Ann can help her clients see how they've grown, what still may need developing and shed light on how each can live their purpose ON purpose.
Ann instructs the following:
Want to go on a journey of self-discovery through your Astrological Birth Chart?

Join us for Astrology 101! During this 1 ½ hour introduction to Astrology, you can expect to:

• Dive into the zodiac wheel and its makeup

• Gain an understanding of each of the planets and their mission for all of us

• Learn about the signs and their characteristics

• Discuss the houses and their jurisdiction

• Overview aspects Receive a printout of your natal blueprint (must provide birthdate, time of birth and location) with which to enhance your study.

Investment Fee - $35