Patti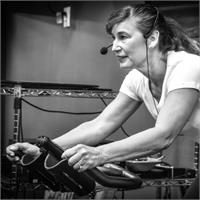 SPINNING & GROUP EXERCISE INSTRUCTOR
Patty has been teaching group fitness classes such as Total Body Conditioning, and Strength and Core for 20 years and has been a Spinning instructor for 18 years. A 30 year career as a Certified Registered Nurse Anesthetist has integrated her medical and fitness knowledge both in the spin room and the cross training room.
Both energizing music and proper form and technique motivate participants to get a great work out!
Prior to having her four children Patty was a fitness model for a wide variety of exercise equipment on the QVC network.
Patti instructs the following:
A perfect combo: 30 minute Spin cardio for all levels followed by Barre training emphasizing upper body work with light weights, thigh, seat and core muscle conditioning using the Barre and other small equipment.