Heidi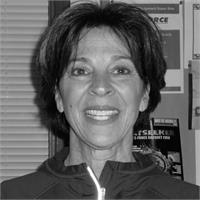 PILATES CERTIFIED
As a life long exercise enthusiast, Heidi has always believed in the merits of being strong and active. Heidi has held multiple positions and certifications in the exercise and fitness industry over the last 25 years, teaching a variety of group exercise classes. Over the last 6 years she has focused her energies on Pilates, completing a Comprehensive Pilates Teacher Training Program in the Joseph Pilates Method.
Heidi has a BA in Special and Regular Education. She is an avid distance runner who has competed in many half and full marathons.
Heidi instructs the following:
Get it all -- upper and lower body muscle conditioning with weights, tubing, bands, etc. plus Pilates exercises to strengthen the core. Appropriate for all levels.




Pilates mat exercises that emphasize and challenge the CORE! All levels are welcome.




A total body Pilates workout with lots of variations to lengthen, strengthen and challenge all major muscle groups including the Core. All levels are welcome.