Julie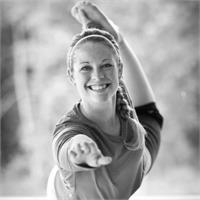 SPINNING, YOGA, HIIT INSTRUCTOR

Julie was a year-round high-school athlete who turned to group exercise classes in college as a way to stay fit and maintain athleticism. She began teaching classes in 2005 at Penn State and has taught ever since. Expect an eclectic playlist with music to match the mood of each drill. Julie will not only push you, but she will give you tools to motivate yourself!
Julie instructs the following:
Build strength, balance and agility from the ground up in this barefoot total body conditioning class.


• Warm up with range of motion exercises to increase mobility and kinesthetic awareness.
• Rev up your metabolism and chisel your muscles with low-impact cardio and weight-bearing strength intervals.
• Define your core and glutes with mat work that matters.
• Finish with stretching exercises to increase flexibility
Bring a mat and step out of your comfort zone (and your shoes!) to reap the rewards of Barefoot training.

Why "Barefoot"?

Did you know that your feet have a lot of nerve endings and visceral sensors that feed info directly into your spinal cord. Your muscles and spinal cord have some intelligence of their own! They sometimes circumvent the brain and just adjust your movement based on the info that your feet and ankles send regarding changes in the surface that you are walking on and more.