Lydia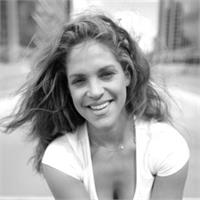 Lydia Halbert, Certified Nutrition Health Coach, Personal Trainer and MBA, has been in the health and fitness industry since she was Captain of her high school dance team at Haverford High School. Lydia helps individuals gain knowledge to living a sustainable, healthy life. She has guided people in choosing the right foods for their body to support ideal weight, clear skin, high energy, mental clarity and a lean physique. Lydia received her MBA from Philadelphia University in 2014, completed her Integrative Nutrition coursework at the Institute of Integrative Nutrition, 2015, which entailed learning over 100 dietary theories, practical lifestyle management techniques and health and nutrition methods from some of the world's top health and wellness experts, and she holds her Personal Training certification from AFAA.
Her personal Health Coaching practice entails health and wellness workshops, cooking demonstrations, grocery shopping tours, corporate workouts, nutrition programs and more. Whether it is through nutrition or fitness training, Lydia thoroughly enjoys working with individuals and large groups to help them reach optimal health and an overall happier self.
Lydia instructs the following:
BUILD30:

Ignite your metabolism and shred fat fast with our custom Build30 programs and classes. In just 30 minutes, BUILD30 incorporates a variety of strength and HIT circuits using plyometrics, weights, Kettlebells, medicine and UGI Balls, TRX and agility equipment. You will get fit fast -- all levels welcome, please come 10 minutes early to review proper form/technique with our professionally certified instructor team.