Brittany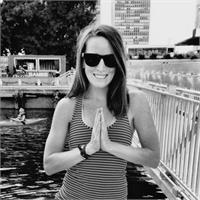 YOGA INSTRUCTOR
Brittany has been practicing yoga for the past 8 years; she completed her 200-hour Vinyasa Teacher Training certification in Cusco, Peru in November 2016. She is extremely passionate about yoga and bringing the physical, mental and spiritual benefits of yoga to people that want or need it. Brittany has experienced so many incredible results from her yoga and meditation practice, from being able to run long distances injury-free, to relieving stress in a fast-paced engineering job and finding so much more connection between her mind and body and emotional health. Subsequent to Brittany's training, she spent three months in Peru traveling and volunteering by teaching English and Yoga to kids, teen and women. She loves a challenging practice that healthily prepares the body for meditation (Savasana!) but also appreciates alignment and a gentle practice to strengthen and restore!
Brittany instructs the following:
This non heated class uses slow, easy movement, with an emphasis on connecting the body, mind and spirit. The focus of this class is gentle stretching and stress relief. This class is appropriate for students of all levels and ages, including beginners, seniors, and those with injuries.