Sarah T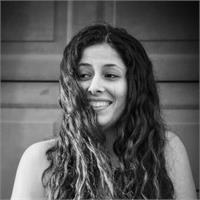 Sarah's love for yoga started in college. She came to her mat looking for a way to cope with stress and relieve body aches. She fell in love with the practice as she realized it was transforming her mentally, spiritually, and physically. After graduating from Drexel with a BS in Health Sciences, Sarah deepened her practice by beginning yoga teacher training. Sarah received her 200-Hour Yoga Teacher Training Certification through Svadhyaya Teacher Training. She is also a certified meditation teacher. She loves yoga for the community it builds, and for the practice's never ending learning process. Sarah truly believes everybody and every body can befit from yoga. She is a vinyasa teacher with Ashtanga and Anusara roots. In class she emphasizes breath control and alignment. Her classes are physically challenging, relaxing, and FUN! Sarah looks forward to seeing you on your mat!
Sarah T instructs the following:
Vinyasa Flow Yoga moves dynamically from asana to asana (pose to pose) with constant attention to breath. Focus is on balance, power, fluidity, flexibility and alignment. Vinyasa frees the body of impurities like stiffness and muscle tension, leaving practitioners feeling clear, clean and energized. Our Vinyasa Power Flow practice is challenging and appropriate for those with prior experience.

.




Vinyasa means "breath-synchronized movement," and Vinyasa yoga is a series of poses that will move you through the power of inhaling and exhaling. Vinyasa movements are smoothly flowing and almost dance-like. Good for those starting their journey into yoga, more experienced Yogis that want to fine tune their practice, or those looking for balance, alignment, functional strength and a deep stretch. This class will be customized toward the students in attendance. Come to your mat for strength, peace and CORE trg. Mild heat, 80 degrees




This non heated class uses slow, easy movement, with an emphasis on connecting the body, mind and spirit. The focus of this class is gentle stretching and stress relief. This class is appropriate for students of all levels and ages, including beginners, seniors, and those with injuries.




In yoga, and in astrology, the sun symbolizes the soul. The word "solstice," in Latin, means sun standing still, so in a sense, we could say the soul stands still on the solstice—maybe even long enough for you to catch a glimpse of it, as some legends say you can at this divine time of year.

The longest night (meaning it contains the most hours of darkness) is a deeply-trusted nocturnal delight, a sort of spiritual pillow where we rest our head and nestle under soft layers of a velvety void. The darkest night contains the most magnetic power, too; this is a time to draw forth what you want, to incubate your best intentions. As you're cuddling in the cradle of a lingering midnight, nurture high hopes for your best new year ever.

This all levels yoga class is going to be magical. Please join us for this special Winter Solstice event.