Traci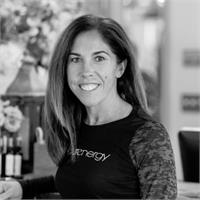 Schwinn & Spin Power certified, Traci has been teaching spin for over 4 years. After taking spin classes for 10 years, Traci decided to get certified and share her love of spin with others. She believes great music can motivate you through even the toughest ride. Traci puts a lot of time into making each ride different and enjoys motivating the class until the very last song.
Traci instructs the following:
Spin(40 minutes) plus Core trg.




Spin cardio training(30 minutes) followed by Core trg. Heart rate straps recommended to monitor cardio intensity.