Carol-E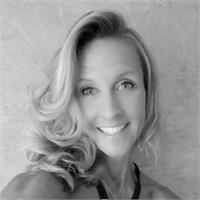 Carol Reitter Elia, E-RYT200, RYT500, is also an ACE Certified Personal
Trainer & Group Fitness Instructor,
She started practicing Power and Astanga Yoga in the mid 90's with
teachers Baron Baptiste and Dee Silvers. Carol has been teaching
throughout the Main Line area for over 25 years including Power Yoga
Works, Main Line Heath & Fitness, Verge, Yogalife Institute, Philly Sports
Club and Ellis Athletic Center.
Carol devotes gratitude to her many previous teachers including Bryan
Kest, Beryl Bender Birch, Anna Forest, Shiva Rhea, David Swenson, Sri
Pattabi Jois, and Sean Corne to name just a few.
Carol founded "Yoga4Kids", a company that brings yoga poses, meditation,
breathing techniques, movement and relaxation to kids and teens of all
ages.
More recently Carol's latest endeavor is LIFE LONG YOGA a chair based
yoga practice for those who are unable to practice on the mat.
She loves long distance cycling and the beach. She is certified in TRX,
Aerosling, Zumba, Concept II Rowing, Real Ryder Cycling, and MyRide
Video simulation cycling
Carol-E instructs the following:
Rowing is a total body workout - it works 84 percent of the muscles in your body. There's a common misconception that it's all about upper-body strength, but it's really about pushing with your legs and engaging your core. Recognized as the ultimate calorie burning exercise, indoor rowing is a great way to boost your metabolism. It provides one of the most rewarding forms of exercise as it works every major muscle group of the body and it is a great cardiovascular workout.


You control the intensity, so it's perfect for all levels of fitness. With proper form, rowing is a workout like no other. Experts say that rowing at five miles per hour burns as many calories as running at 6.7 miles per hour (a pretty fast clip), and even burns more calories than indoor cycling. Rowing is also low-impact, so it's safe and easy on your joints.

This 60 minute clinic will cover proper stroke technique, power production, changing intensity, understanding the display and will include a 20 - 25 minute workout.




Vinyasa means "breath-synchronized movement," and Vinyasa yoga is a series of poses that will move you through the power of inhaling and exhaling. Vinyasa movements are smoothly flowing and almost dance-like. Good for those starting their journey into yoga, more experienced Yogis that want to fine tune their practice, or those looking for balance, alignment, functional strength and a deep stretch. This class will be customized toward the students in attendance. Come to your mat for strength and peace. Mild heat, 85 degrees




A combination mix of LOW IMPACT cardio utilizing the amazing Indo Rowers and Treadmills plus major focus on building strength and toning using with various weights, bands, bells and platforms.




Killer playlists -- Party on with this high energy Spin cardio workout!