Dawn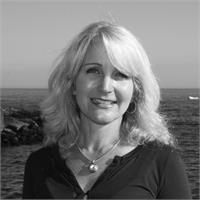 Yoga Instructor
ERYT-200, RYT-500, CYT, is a Registered Yoga Teacher with Yoga Alliance, and a Certified Yoga Therapist. She completed her 200 hour teacher training program at Verge Yoga in March 2012 and began teaching at Verge Yoga in June 2012. In May, 2014 she completed level one of the Comprehensive Yoga Therapy training at The Yogalife Institute in Devon. Yogalife Institute is nationally recognized and certified by the International Association of Yoga Therapists. Dawn has a particular interest in the restorative practice of yin yoga, and has completed teacher trainings in both yin and restorative yoga. In addition to her yoga teacher trainings, Dawn has studied depth psychology, or psychology of the soul, with Dr. Clarissa Pinkola Estes at her Archetypal and Cross-Cultural Studies Institute in Colorado, and enjoys bringing those teachings into the yoga classroom.
Dawn instructs the following:
The fusion of Yin yoga with Vinyasa flow creates an integrated, balanced 75-minute yoga practice. The Vinyasa portion is flowing movement requiring strength and balance. The heat and internal awareness generated burns off excess energy allowing for a quieting of the body and mind in order to drop more fully into the Yin portion. These longer held poses are designed to release connective tissues and create space and integrity in the joints; allowing energy to flow through the body.




"The quieter you become the more you can hear." -Ram Dass

Yin yoga is a deliciously deep, meditative and reflective practice in which floor-based postures are held for an extended period of time.

Unlike a dynamic yang practice that works the muscles through repetition, Yin works the deeper layers of the body such as the fascia, connective tissues, joints and bones. Yin is a deeply healing and nourishing practice with profound physical, emotional and energetic effects. During challenging times in our lives, our emotions can deplete our bodies of energy. The nourishing practice of Yin yoga helps to restore that energy for overall wellbeing.

Enjoy nurturing hands-on assists that move you towards a peaceful replenishment of body and spirit. Yin yoga is a wonderful compliment to any level of practice.