Lisa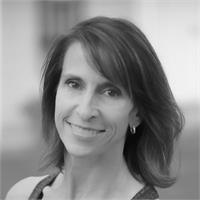 Lisa Dreyer, RYT and AFAA certified group exercise instructor, has been passionate about movement her entire life. Her journey through fitness activities has included running, mountain biking, adventure races, windsurfing, skiing, squash, and High Intensity Interval Training (HIIT). Lisa began practicing yoga 5 years ago to add a flexibility component to her workouts She founded and currently runs Agile Motion Fitness, a small-group fitness training business specializing in HIIT and Yoga. Although that sounds like an unlikely combination, Lisa finds that the balance gained from both "practices" produces calm minds and strong, fit bodies for her clients.
The lessons that Yoga teaches about looking inward, noticing alignment and bringing awareness to your movements has changed her emphasis in her own workouts as well as in the classes that she teaches. Her yoga and daily meditation practices give her focus and calm strength and that she hopes to pass on to her yoga students. Her love of all things "interval" and her morning ritual of chin-ups and handstands give her the spark to motivate and push students in her interval, circuit and sculpt classes. She invites you to come and experience the Yin and the Yang that she infuses in all of her workouts.
Lisa lives in Malvern with her husband, 3 children and 2 spaniels.
Namaste & Bring it On!
Lisa instructs the following:
45 minutes of cardio and strength interval training using bodyweight, dumbbells, medicine balls and more. TBC is an ever-changing mix of functional movements like squats, lunges, planks and push ups designed to rev up your metabolism and build long, lean muscle. With an emphasis on movement in different planes, TMC also improves your agility and balance. Stay in the Game with Tabata!