Holly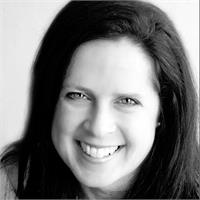 Holly Brinton-Bomba became passionate about Yoga when she sustained multiple injuries while delivering her fourth child. These injuries left her unable to walk, sit or stand for long periods of time without experiencing pain. Holly was fortunate to have a Physical Therapist introduce her to specific Hatha Yoga postures, to be practiced daily to alleviate her discomfort. Holly became hooked and sought ways to deepen her practice physically as well as spiritually.
After several years of practicing on her own she knew it was time to follow her new, found passion to the next level. In 2009 she began Classical Yoga Teacher Training and has never looked back. Holly is an E-Registered Yoga Teacher and Certified Children's Yoga Teacher specializing in Hatha, Children's Yoga, Gentle Yoga, Kundalini, PreNatal & Yin Yoga. Holly is also a Reiki ll and is presently studying Ayurveda. When she is not teaching or studying Yoga, Holly is spending time with her husband, four children and two lovely Granddaughters.
Holly is currently not instructing any classes.