Christine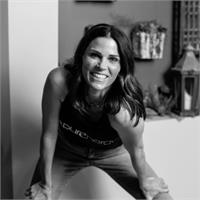 Christine has been part of the fitness industry for over 20 years. After attending graduate school from Temple University Christine worked in corporate fitness before becoming an ACE certified personal trainer. Currently, she has been a group exercise instructor at ACAC for over 13 years while raising her three children. Christine believes true success comes from feeling confidence and accomplishment in ones own fitness regimen. She is certified and taught Les Mills Body Pump and CX works, Kettle Bell, Kickboxing, Bosu, Spinning, and Ugi. When Christine is not teaching she enjoys hot yoga and running
Christine instructs the following:
Ignite your metabolism and shred fat fast with our custom Build30 programs and classes. In just 30 minutes, BUILD30 incorporates a variety of strength and HIT circuits using plyometrics, weights, Kettlebells, medicine and UGI Balls, TRX and agility equipment -- PLUS Core training for 15 minutes. You will get fit fast -- all levels welcome, please come 10 minutes early to review proper form/technique with our professionally certified instructor team.




30 minutes of Spin Cardio training followed by a boot camp training format in the Zone room.




Spin(40 minutes) plus Core trg.